The New Orleans Pelicans look to improve their poor road record and inflict a fourth straight defeat on the Detroit Pistons when they meet on Sunday evening, live on Sky Sports Arena at 8:30pm.
The Pelicans (13-14) have stabilised after a four match-losing streak to split their last six games, but remain adrift of one of the West Conference play-off positions that most expected them to fill ahead of the season.
Injuries have caused disruption in recent weeks but aside from long-term absentee Elfrid Payton, New Orleans are back at full strength for this encounter.

Live NBA: New Orleans @ Detroit


The Pistons (13-10) have had some of their impressive early-season work undone by a three-match losing streak and are at risk of falling away from the Eastern Conference pace-setters.
With the vulnerable Pelicans having struggled on the road this season, the Pistons will see Sunday's primetime meeting as the perfect opportunity to get back on track.
Key Battle: Anthony Davis v Andre Drummond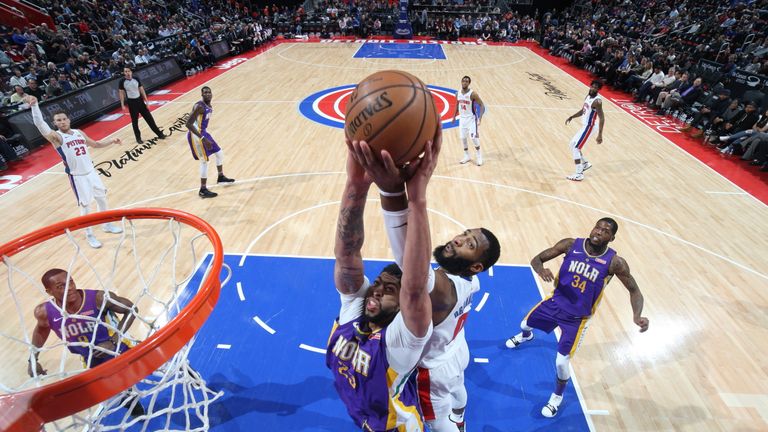 There will be a ferocious battle on the boards as the league's top rebounder, Drummond, comes up against the sixth-ranked Davis.
Drummond, who averages 15.3 rebounds per game, may have the advantage over Davis (12.5) in that department, but he could find himself drawn away from the basket by the Pelicans' leading scorer.
As well as being an interior threat, Davis will use his shooting range to try and disrupt the Pistons defence by pulling their anchor away from the paint.
Last time out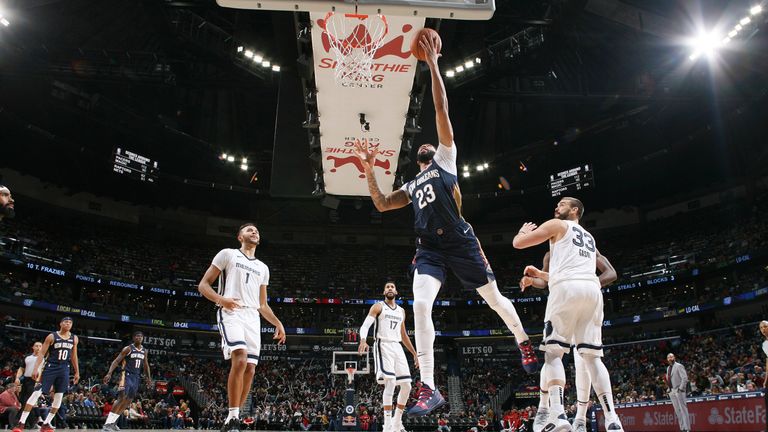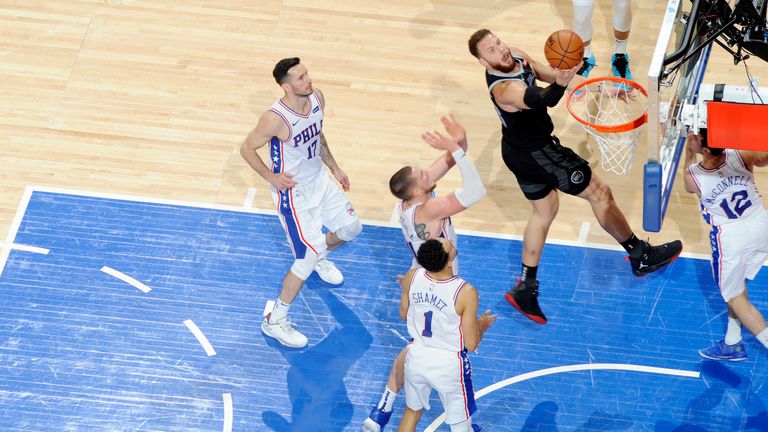 Numbers game
118.1 – That's the number of points the Pelicans have averaged per game this season, the second most in the NBA after the Milwaukee Bucks.
The Pelicans offensive excellence often allows them to blow opponents away, but when games become close they have shown an inability to close out victory.
Across their past six games, their three wins have had a combined victory margin of 57, while their three losses total at a deficit of just 12 points.
One to watch (Pelicans): Julius Randle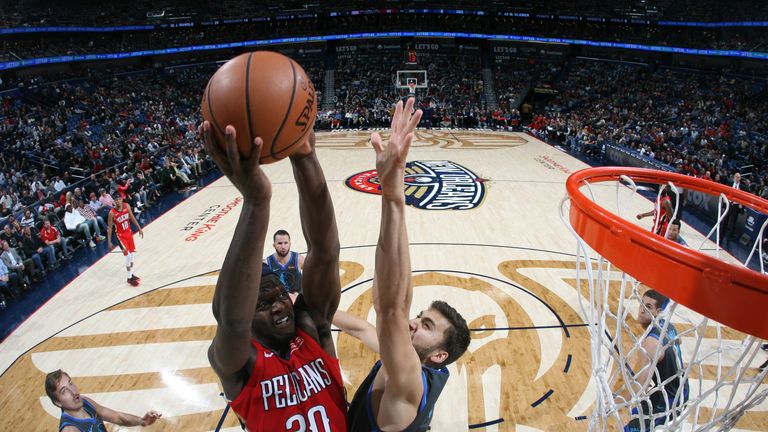 After thriving in two starts during Nikola Mirotic's illness-enforced absence, Randle has held onto his starting spot in the Pelicans lineup.
A 37-point showing in a defeat to the Los Angeles Clippers was followed by 27 points and 18 rebounds in a win over the Dallas Mavericks.
Pelicans' coach Alvin Gentry's decision appeared to be justified as Randle put up 26 points and 13 rebounds in Friday's loss to the Grizzlies, but his deficiencies at the other end of the court don't help an already fragile New Orleans defence.
One to watch (Pistons): Blake Griffin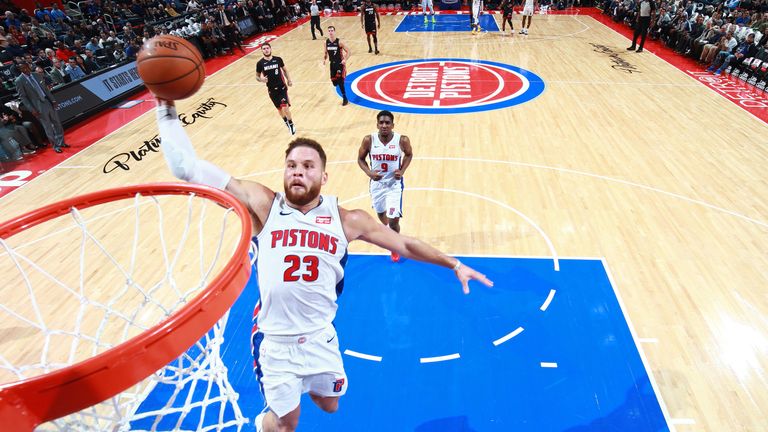 The Pistons possess a considerable offensive weapon of their own in five-time All-Star Griffin, who is one of few NBA players capable of rivalling Davis for explosion at the rim.
Griffin is averaging a career-high 25.2 points per game, making him the league's 11th highest scorer this season.
The Pelicans may attempt to disrupt Griffin's output by switching Davis onto him in defence, but doing so would leave Drummond free to wreak havoc on the boards.
Sunday night's games
New Orleans Pelicans @ Detroit Pistons, 8:30pm, live on Sky Sports Arena
Milwaukee Bucks @ Toronto Raptors, 11pm
Utah Jazz @ San Antonio Spurs, 12am
Charlotte Hornets @ New York Knicks, 12:30am
Sky Sports is the new home of the NBA in the UK with live coverage throughout the week, including selected live games free to all Sky subscribers via Sky Sports Mix.
And www.skysports.com/nba will be your home for news, reports, video and features throughout the season while you can follow us @SkySportsNBA