Giannis Antetokounmpo scored 31 points to lead the Milwaukee Bucks to a Martin Luther King Jr Day win over the Dallas Mavericks, for whom Luka Doncic recorded a triple-double.
MLK Jr Day results (Early Games)
Dallas Mavericks 106-116 Milwaukee Bucks
Oklahoma City Thunder 127-109 New York Knicks
Chicago Bulls 104-88 Cleveland Cavaliers
Detroit Pistons 87-101 Washington Wizards
Dallas Mavericks 106-116 Milwaukee Bucks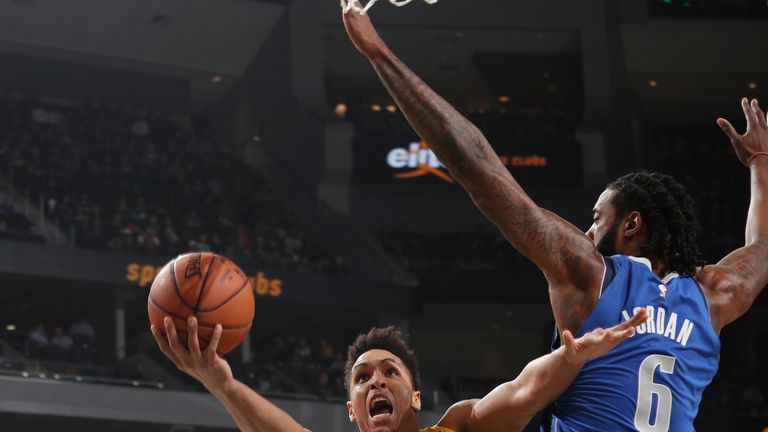 Giannis Antetokounmpo poured in a game-high 31 points and all five Milwaukee Bucks starters scored in double figures in securing a 116-106 home win against the Dallas Mavericks in a Martin Luther King Day matinee.
Antetokounmpo, 10-of-20 from the floor and 10-of-12 from the free throw line, recorded his 32nd double-double of the season with a team-high 15 rebounds plus five assists as the Bucks won for the fifth consecutive time and handed Dallas a fourth straight loss.
Bucks guard Eric Bledsoe added 21 points and Brook Lopez had 16 while making four of his seven three-point attempts.
Dallas rookie of the year frontrunner Luka Doncic recorded his first career triple-double with 18 points, 11 assists and 10 rebounds, joining Philadelphia's Markelle Fultz as the only teenagers in NBA history to post a triple-double.
Doncic, at 19 years and 327 days old, is the second-youngest player to accomplish that feat. Fultz was 19 years and 317 days when he achieved it last April.
Doncic was only 6-of-17 from the floor and 2-of-5 from beyond the arc. His first made three-pointer gave him 107 on the year, a new Mavs rookie record. But it was the Bucks doing the real damage with a 30-15 run in third quarter to regain control.
After seeing their deficit balloon to 104-87 with 7:12 to go in the game, the Mavs put together an 11-0 run to make it 104-98 with 3:56 to go. Doncic then completed a three-point play to shrink the Bucks' cushion to 106-101 with 3:05 left.
But then an emphatic, one-handed throw-down by Antetokounmpo made it a seven-point margin that the Bucks would not relinquish.
Oklahoma City Thunder 127-109 New York Knicks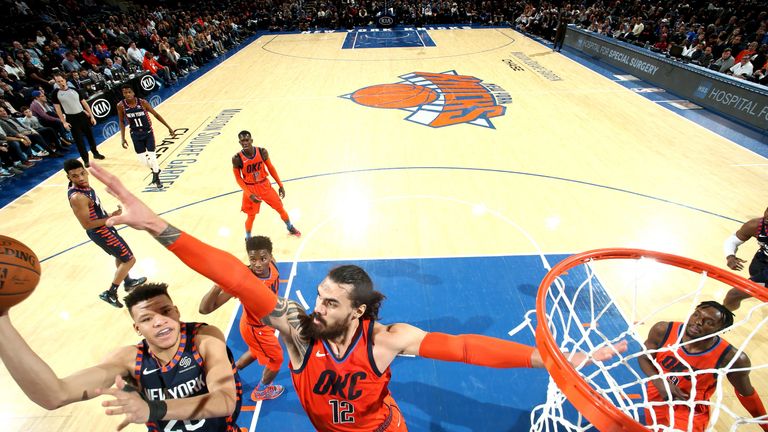 Paul George scored a game-high 31 points despite sitting out the fourth quarter for the visiting Oklahoma City Thunder, who never trailed in a 127-109 win over the New York Knicks.
The Thunder have won two straight following a stretch where they lost five of six. The Knicks have lost six straight, 14 of 15 and 19 of 21.
Russell Westbrook narrowly missed a triple-double with 17 points, 10 rebounds and nine assists for the Thunder. Dennis Schroder also scored 17 points while Jerami Grant and Abdel Nader each scored 16 points. Steven Adams added 10 points and seven rebounds.
Tim Hardaway Jr led the Knicks with 23 points while Allonzo Trier had 16 points and eight assists.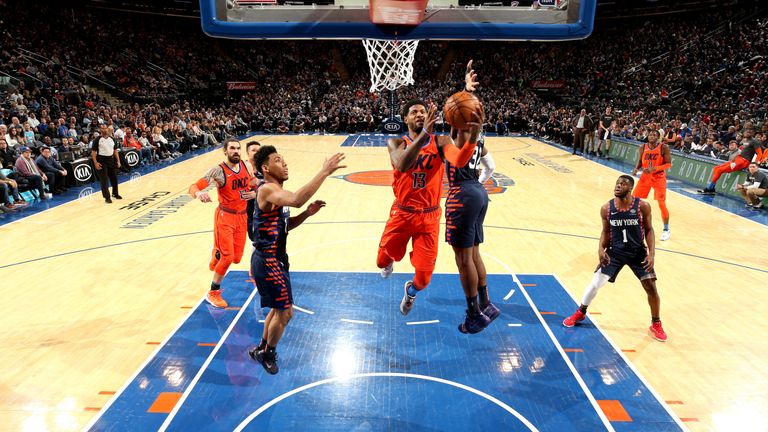 The Thunder went ahead by 20 points for the first time at 32-12 on George's three-pointer with 2:45 left in the quarter.
The Knicks got to within 15 points early in the second quarter, but Westbrook mounted his own 8-0 run to give the Thunder a 61-37 lead, the first of several times Oklahoma City would lead by 24.
Mudiay's jumper pulled the Knicks within 71-57 with 9:13 left in the third, but New York would get no closer.
Chicago Bulls 104-88 Cleveland Cavaliers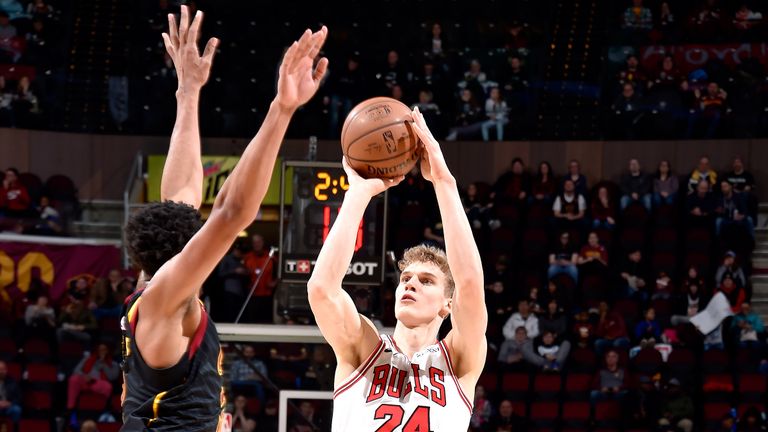 Zach LaVine led five Bulls in double figures and Chicago led wire to wire for the first time this season in a 104-88 Martin Luther King Jr Day matinee win over the Cleveland Cavaliers.
LaVine scored 25 points and Bobby Portis added 15 off the bench as the Bulls beat the Cavs for the third time this season.
Lauri Markkanen had 13 points and eight rebounds, Kris Dunn added 13 points and nine assists and Jabari Parker scored 10 points for Chicago, who snapped a 10-game losing streak.
Cleveland was led by rookie Collin Sexton, who scored 18 points. Jordan Clarkson added 12 off the bench. The Cavs are 1-9 in their past 10 games.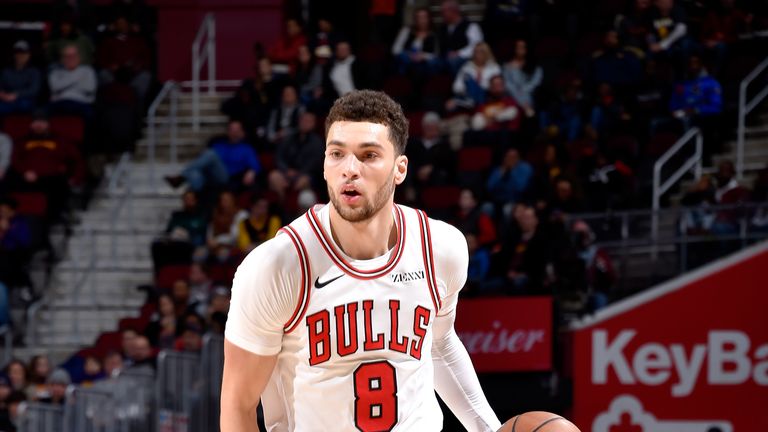 In a battle of the two teams with the worst records in the NBA, the Cavs' defense was listless and the Bulls took advantage, opening up a 15-point lead on a Portis three-pointer with 37 seconds left in the first quarter.
The Cavs trailed by just 10 when Clarkson connected on two free throws with 1:33 left in the period. Cedi Osman's lay-up pulled them within nine to start the fourth. But Chicago went on 10-0 run early in the period to put the game out of reach.
Detroit Pistons 87-101 Washington Wizards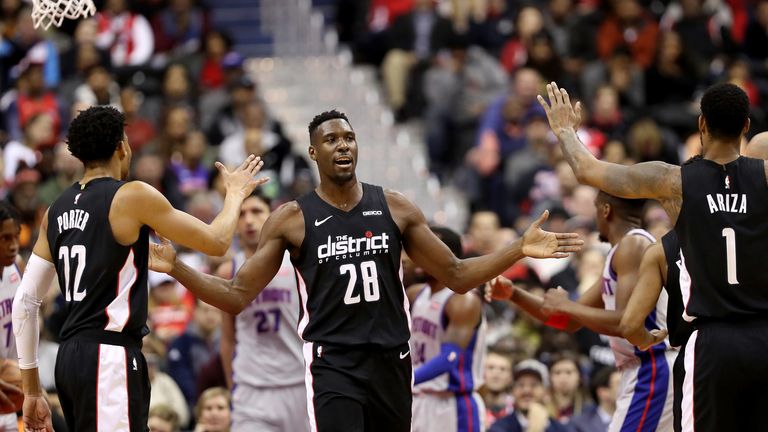 Trevor Ariza finished with a double-double of 20 points and 12 rebounds and Otto Porter Jr contributed 19 more off the bench as the Washington Wizards took charge early and defeated the visiting Detroit Pistons 101-87 in a Monday matinee.
Ariza has given Washington help in different ways since the team acquired him in a trade on December 15. This time, he went 7-for-13 from the field and was a force on the boards. He also handed out four assists.
Porter has been coming off the bench lately and was effective again in this game, scoring his 19 points in 26 minutes. Thomas Bryant added his own double-double of 11 points and 12 rebounds as Washington finished with seven players scoring in double figures.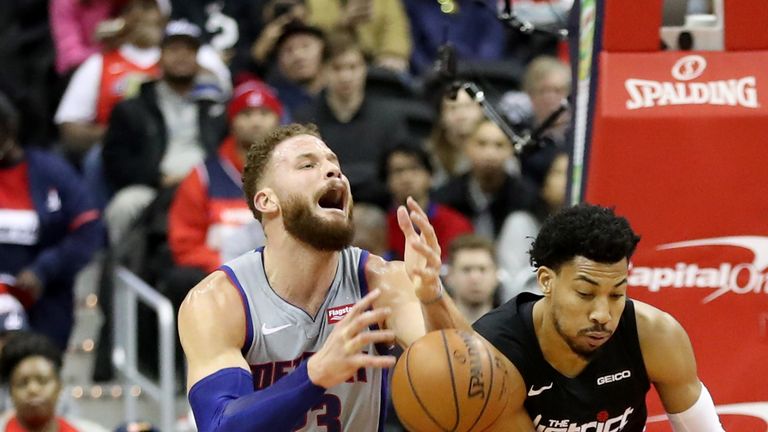 The Wizards, despite playing without John Wall (heel surgery), have been effective since he's been out. Washington now has gone 7-4 without Wall.
Blake Griffin led Detroit with a game-high 29 points.
Want to watch the NFL or NBA on the Sky Sports USA channel but don't have Sky Sports? Get the Sky Sports Action and Arena pack, click here.