The Philadelphia 76ers will get their first big road test of the season on Tuesday and Wednesday.
After a difficult road loss to the Boston Celtics on opening night, the Philadelphia 76ers settled in with two straight home wins over the Chicago Bulls and Orlando Magic. Now, for the first time this season, Brett Brown's squad will take a multi-game road trip.
Tuesday and Wednesday, in addition to being the Sixers' first extended road trip, will also be their first back-to-back of the season. While not elite, the Detroit Pistons and Milwaukee Bucks will provide some stiff competition.
Joel Embiid has only experienced a few back-to-backs in his career, so his conditioning is something to monitor. Coming off his first healthy offseason, Embiid appears to be in great shape. We'll see how that holds up in two potentially competitive games.
Ben Simmons is also dealing with back tightness, which limited him to just seven minutes against Orlando last Saturday. If that's still an issue, the load he carries (if he plays at all) could have major implications on the Sixers' success.
According to the Sixers' official injury report, Simmons is questionable for Tuesday night's game in Detroit. If he misses that game, one would assume he's good to go for Wednesday night's bout with Milwaukee. Brett Brown has indicated that it's not a serious ailment.
The Pistons are currently 2-0 on the season, getting off to a strong start behind Blake Griffin's revamped play. After an up-and-down end to last season, Griffin had all summer to acclimate himself to teammates and Dwane Casey's offense.
Although the sample size is minimal, Griffin has been extremely valuable in the early going. He ranks second in Jacob Goldstein's MVP Scores, trailing only Nikola Jokic. For reference, Joel Embiid (10th) and Ben Simmons (29th) also cracked the top-30.
With LeBron James in L.A., the Eastern Conference playoff picture is wide open. The only bona fide locks are Toronto, Boston, Philadelphia and Milwaukee. Indiana, Miami and Washington are safe bets, but that doesn't take into account injury potential. The window is open for Detroit.
Assuming Griffin can maintain his perch among the NBA's top-30 players, the Pistons are a favorite to land one of those playoff spots. Andre Drummond can give Embiid trouble inside and the Pistons have some underrated weapons on the perimeter. It should be a good game.
Milwaukee will present an even greater challenge. Not only are the Bucks superior to Detroit, but playing the second night of a back-to-back brings inherent challenges for the Sixers. Even if Embiid and Simmons are both on the floor, winning on the road in those circumstances is tough.
Under the guidance of Mike Budenholzer, the Bucks have transformed their offense in a major way. Efficiency has improved and three-point shots are an emphasis, opening up more room for Giannis Antetokounmpo to terrorize the interior.
Behind Kawhi Leonard, Giannis is the clear second-best player in the Eastern Conference. Embiid (and eventually Simmons) will challenge for that title down the line, but Giannis has a solid grip on it for now.
Eric Bledsoe and Khris Middleton have also looked effective, with the latter dropping an efficient 30 points against Charlotte on Monday. The Bucks have a silver bullet in Giannis, an elite mastermind in Bud, and the supporting cast to lift up both.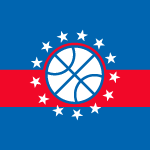 Want your voice heard? Join the The Sixer Sense team!
If anyone can challenge Philadelphia for the No. 3 spot in the East, it's Milwaukee. Getting them on the road, on the second night of a back-to-back, will pose quite the challenge.